SAN DIEGO CONCRETE PUMP FEATURES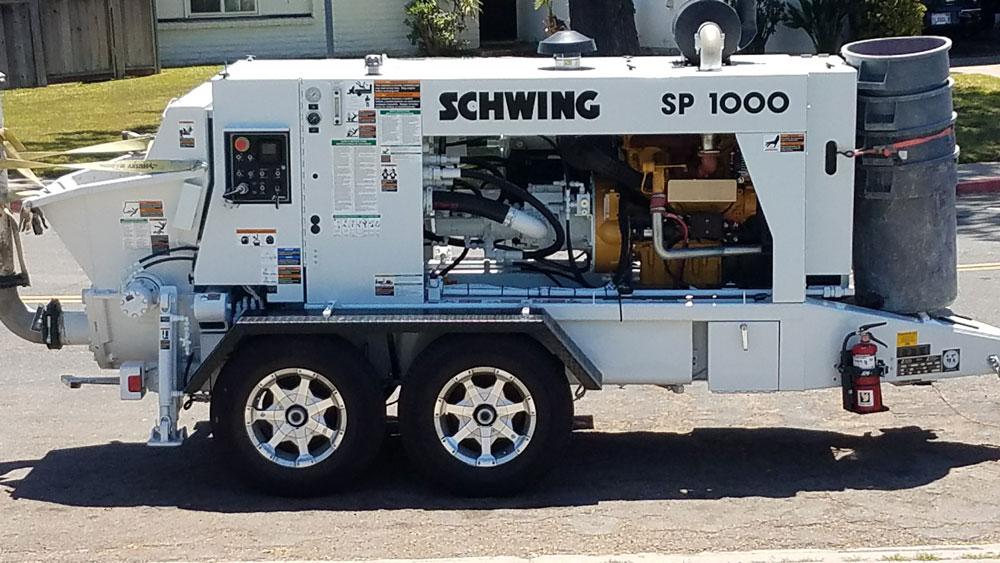 Concrete Pumping Pump Features
The concrete pumps we use have great benefits and will get the job done to perfection.  For the harshest mixes, we use the SCHWING SP 1000, with up to 1.5 aggregate.  Since we use the best concrete pumps and pumping equipment in San Diego, this pump also works well for other projects including shotcrete.  Here are some of the great features:
Long Rock Valve™ handles harsh mixes, grout and shotcrete
Uses less water when doing a fast cleanout
CAT powered
Remote control standard
Open loop, all-hydraulic concrete pump which allows for fuel savings
Standard dual shifting cylinders
Standard hopper agitator
Hydraulics with twin circuit
Rock Valve™
This great equipment gets the job done.  There is no other sequencing valve which combines ease of rebuilding and lowest cost per yard maintenance costs as the Rock Valve™.  Don't wait any longer, call the best concrete pumps and equipment in San Diego to get the job done!